The company with the name "LYGINOS GP" is a continuation of a business effort, which began in 1970 with the founding of the company F. & G. LYGINOS – K. MANIATIS GP, based in Piraeus at 5 Thivon Street and purpose "the installation and operation of a boiler manufacturing plant, ie the construction of car tankers, tanks, their repair and in general any work corresponding to the purposes of the boiler manufacturing plant".
In 1972 this company moved to 26 Marconi Street in Votanikos, where it still operates today. In 2006 the shareholding structure of the company changed as well as its name with a simultaneous change of its articles of association. A new change in the shareholding structure took place in early 2008, when the company took its current form.
Lyginos GP Activity
Within the framework of its statutes, "LYGINOS S.A." has so far developed and maintains the following activities: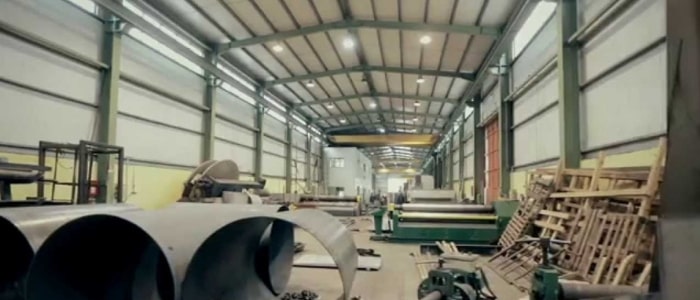 • Construction and repairs of tanks on cars.
• Construction and repairs of tanks on the ground.
• Construction and repairs of bodies, trailers and semi-trailers.
• Trade, installation and maintenance of tanker equipment.
• The customers it targets are mainly private sector companies and individuals and secondarily companies and organizations of the wider public sector.
Achievements | Objectives | Perspectives
We utilize daily the results from the way the company operates for immediate decisions, in order to prevent and eliminate unwanted situations. Our goal is the continuous improvement of our services as well as the way we operate.
Achievements
The most important achievement, which "LYGINOS GP" has to present, since until today, is its establishment as one of the most well-known and quality companies in Greece for the construction, repair and maintenance of tanks on vehicles, for the transport of various products, with emphasis on fuels, in accordance with current international standards.
Objectives
To the immediate goals of "LYGINOS GP" included:
• The modernization of the equipment, the facilities and the way of its operation.
• The expansion of its product range.
• The development of collaborations with similar companies at home and abroad.
Perspectives
The prospects for achieving these goals appear encouraging and are supported by the reputation that the company has today in Greece, but also by the country's efforts to harmonize with the Directives of the European Union, regarding tankers and especially those used to transport fuel.
Quality for us is not a practice, it is a habit.