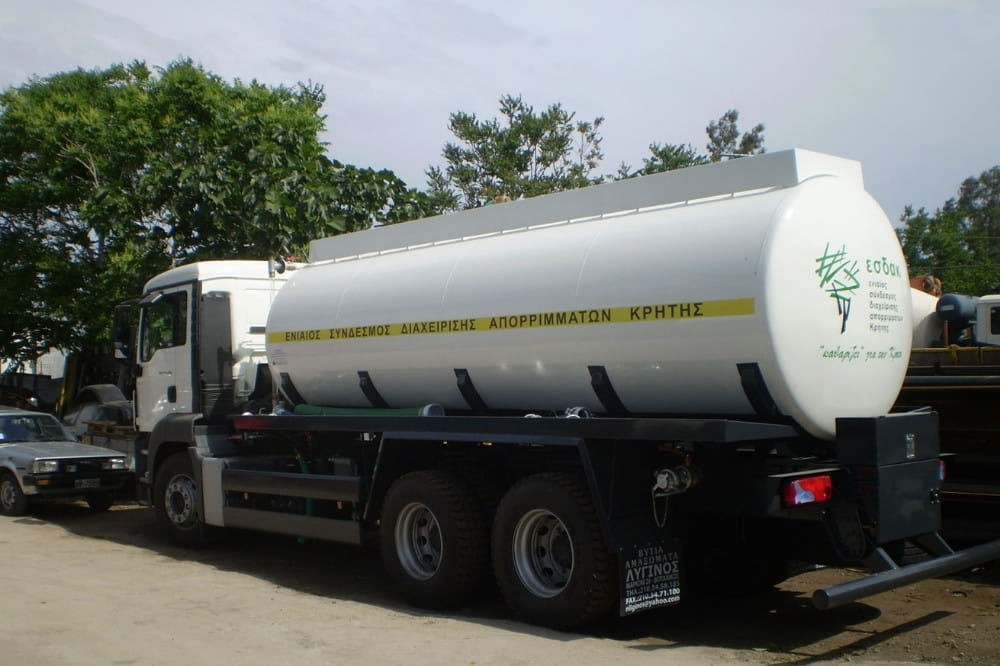 Use: Wastewater transport
Container material: stainless steel
Container shape: round
Type of tank: single, three-axis, four-axis, stackable, sliding
Tank capacity: depending on the dimensions of the truck
Tank Apartments: –
Equipment:

Piping
Mudflaps
Visiting lockers
Evacuation valves
Wastewater tanks are fitted with internal transverse baffles to reduce water backflow. They also have stainless steel roof hatches that allow inspection and maintenance of the tank.
The bearing supports are made of beams of the same curvature as the housing, which are then bolted together with a rubber insert.
Depending on the requirements, the tank piping circuit is also installed. It consists of galvanized or stainless steel valves and fittings.
Optional Equipment
The optional equipment for your wastewater tank and your vehicle makes your everyday life even easier, improves the appearance of your vehicle and increases safety levels:
Ascent ladder at the top of the tank
Anti-slip treadmill
Certified posterior prophylaxis
Certified side protection (bicycle protector)
Parapet closed type
Vacuum pump
Technical File
Upon completion of the construction and delivery of your wastewater tank, you will receive a technical file containing the following documents:
Welding certificates.
Welders' certificates.
Material certificates final design.
Mooring study.
ECE R 111 lateral stability study.
Technical inspection report of the vehicle.
Quality control of the tank.
Process-Stages of Wastewater Tank Construction
1. Dimensions & Transport Material
Based on each type of vehicle, we determine the dimensions and capacity (always in consultation with the engineer) and determine whether the construction will be ADR compliant or not, based on the materials it will carry.
2. Choice of Material for the construction of the tank
The material is chosen by you (iron, stainless steel), with priority that your choice is in accordance with ADR specifications.
3. Equipment Selection
Selection of suitable and always certified equipment. The equipment is always accompanied by the appropriate certificate.
4. Offer
Once the above are determined, we present our offer to you and after accepting it, the construction of your sewage-wastewater tank begins.
5. Wastewater Tank Construction Stages
1. Tank configuration, according to the dimensioning.
2. Welding of sheets and baffles.
3. Construction of tank support bases in the vehicle.
4. Construction of a subframe, for the reception of the tank in the vehicle.
5. Installation of equipment.
6. Construction and installation of optional equipment (by arrangement).
7. Construction inspection by the ADR (Technical University of Patras – Ministry of Transport) and hydraulic testing.
8. Delivery of mechanical design and study of the entire construction. It also includes the certificates of materials and equipment and welds, as well as the license of the company and its ISO.
9. Final version of type approval (unique for each construction).
6. Optional Services
Optionally and after consultation, we provide you can also benefit from our following services:
1. Electrical work
2. Painting
Our Works
Wastewater Tanks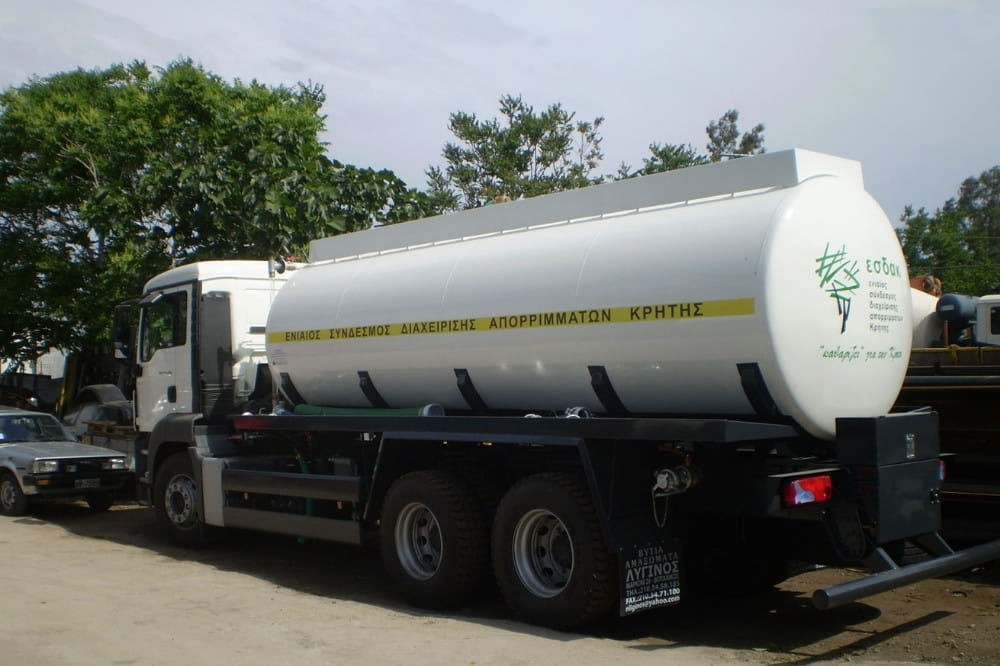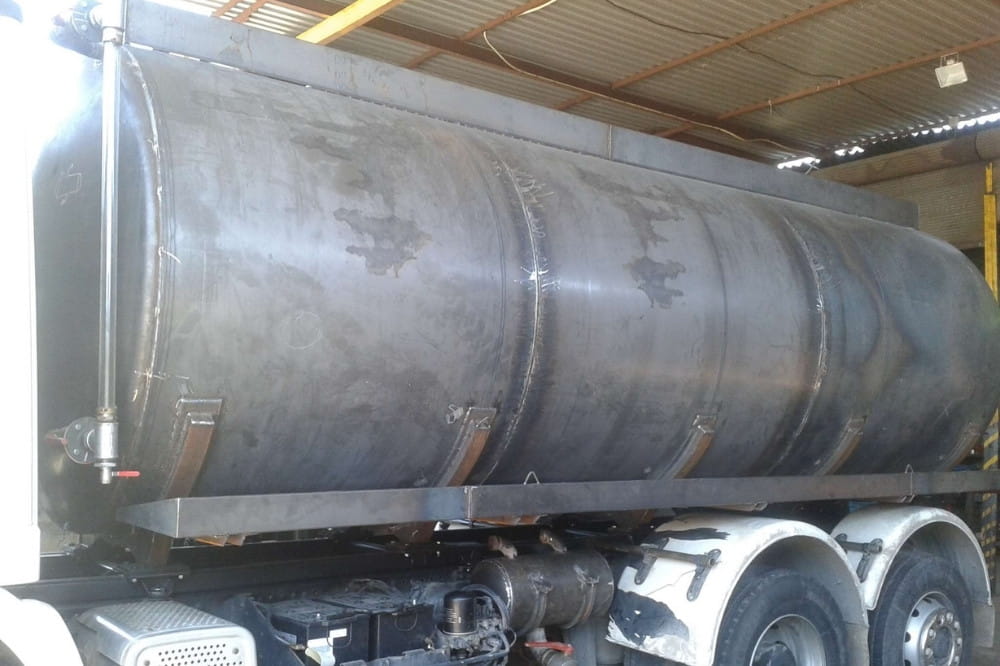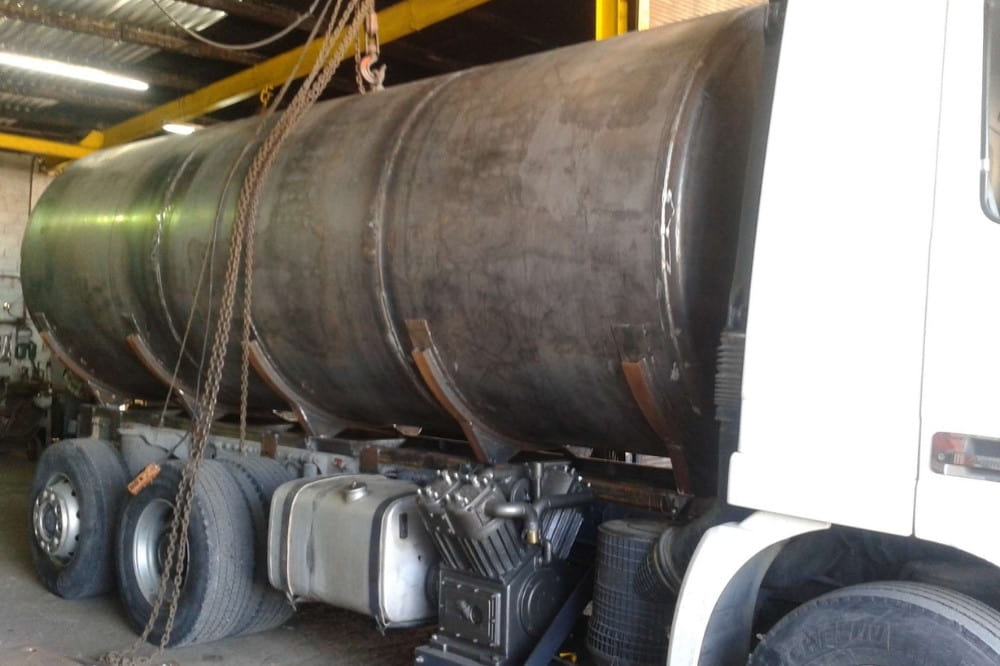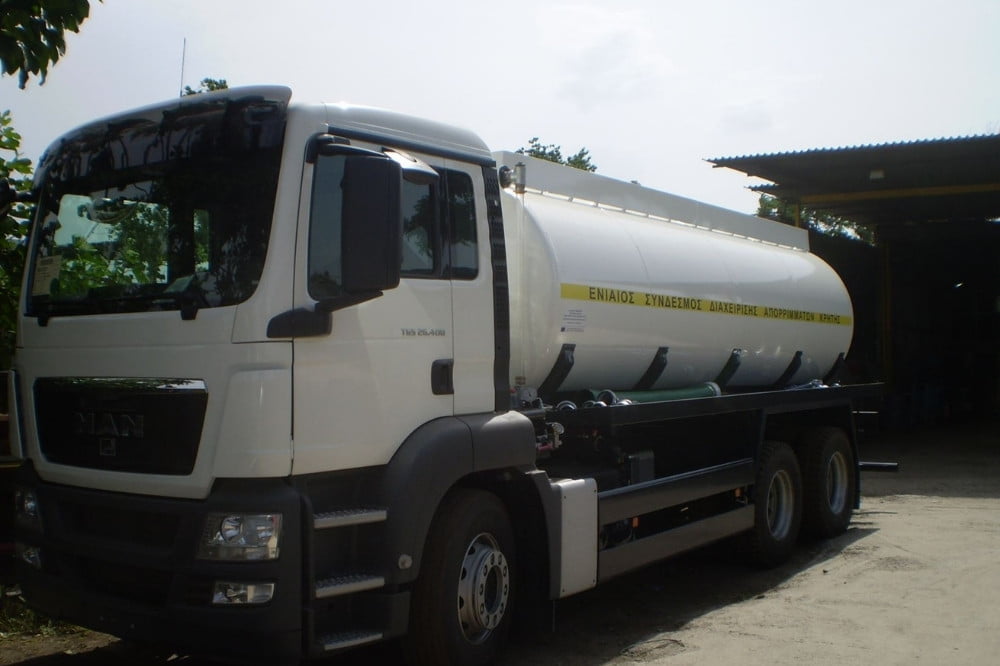 Did you find the wastewater tank that suits your needs or do you need more information?