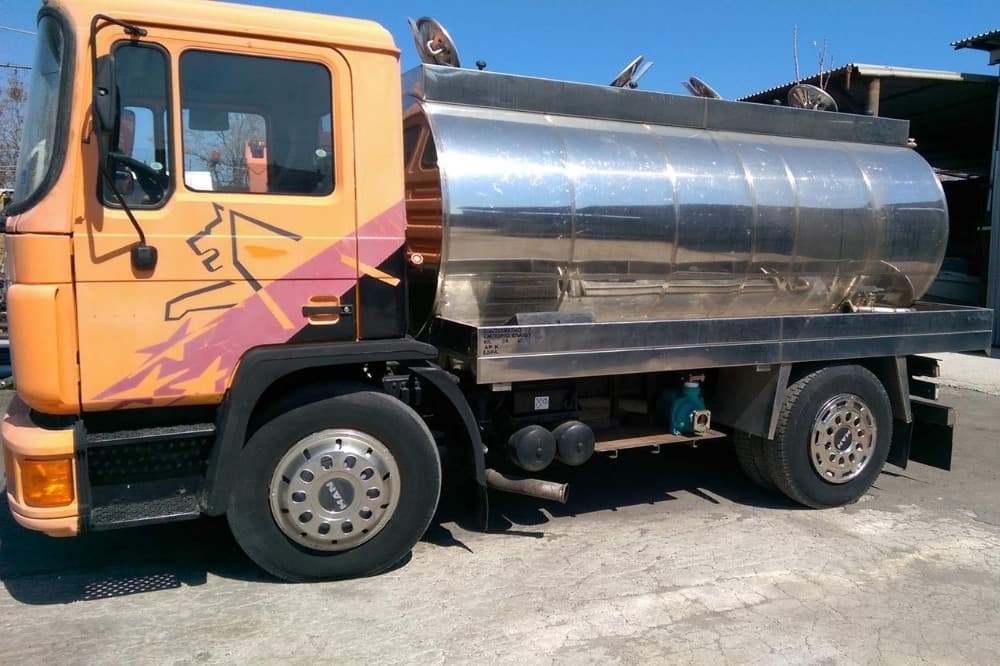 Use: Transport of water, liquid food
Tank material: Stainless steel sheet type 316L or 304L
Tank shape: Round, rectangular, oval
Vehicle type: Single, three-axle, four-axle, seated, sliding
Tank capacity: 1000-35,000 liters (depending on the dimensions of the truck)
Tank Apartments: By arrangement
Equipment:

Stainless Steel Piping
Certified Back Protection
Certified Side Protection (Protective Cyclist)
Certified Equipment Suitable for transporting food
Climbing ladder at the top of the tank
Anti-slip Corridor
Roof railings
Optional Equipment
The optional equipment for the liquid food tank and your vehicle, makes your daily life even easier, improves the appearance of the vehicle but also increases the safety levels:
Insulation
Water pump
Valves
Overflow system
Aeration
Level indicator
Technical File
Upon completion of the construction and delivery of your water & liquid food tank, you will receive a technical file containing the following documents:
Sheet Metal & Material Certificates
Operating licence
Steps – Stages of Liquid Food Tank Construction
1. Appointment
• Based on each type of vehicle, we determine the dimensions and capacity (always in consultation with the engineer).
• The material is chosen by you, which is 304L or 316L stainless steel.
• Selection of appropriate certified equipment (and delivery of certificates).
2. Offer
After accepting our offer, the construction begins, which is as follows:
A) Tank configuration, according to the dimensioning.
B) Welding of sheets and partitions.
C) Construction of tank support bases on the vehicle.
D) Construction of a subframe, for the reception of the tank in the vehicle.
E) Installation of equipment.
G) Construction of pipeline network & installation of pumping station.
H) Construction and installation of optional equipment by arrangement.
3. Optional Services
• Electrical work.
• Painting.
Our Works
Liquid Food Tanks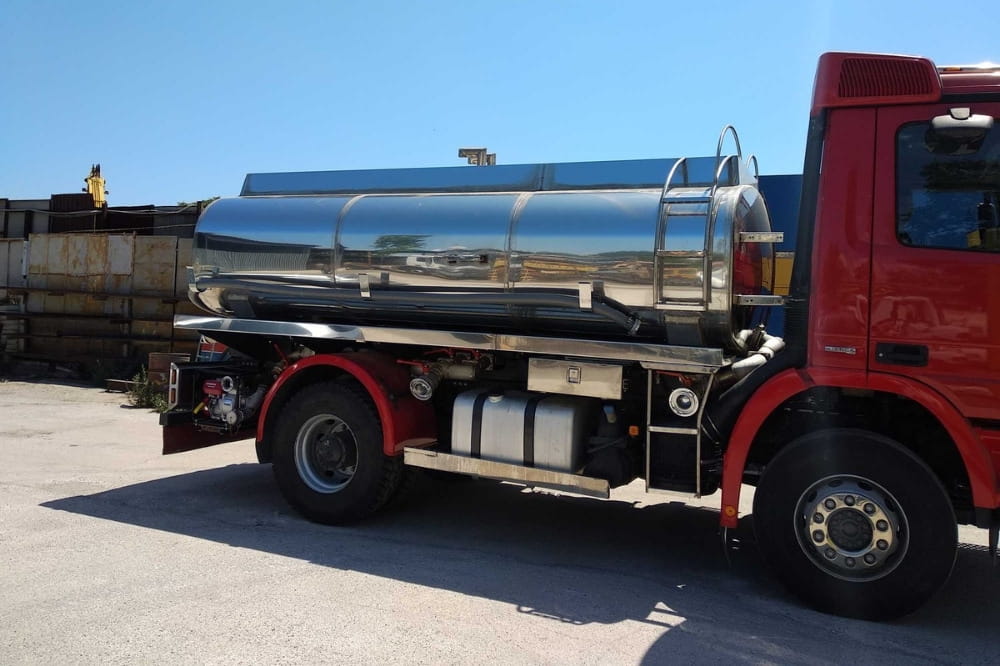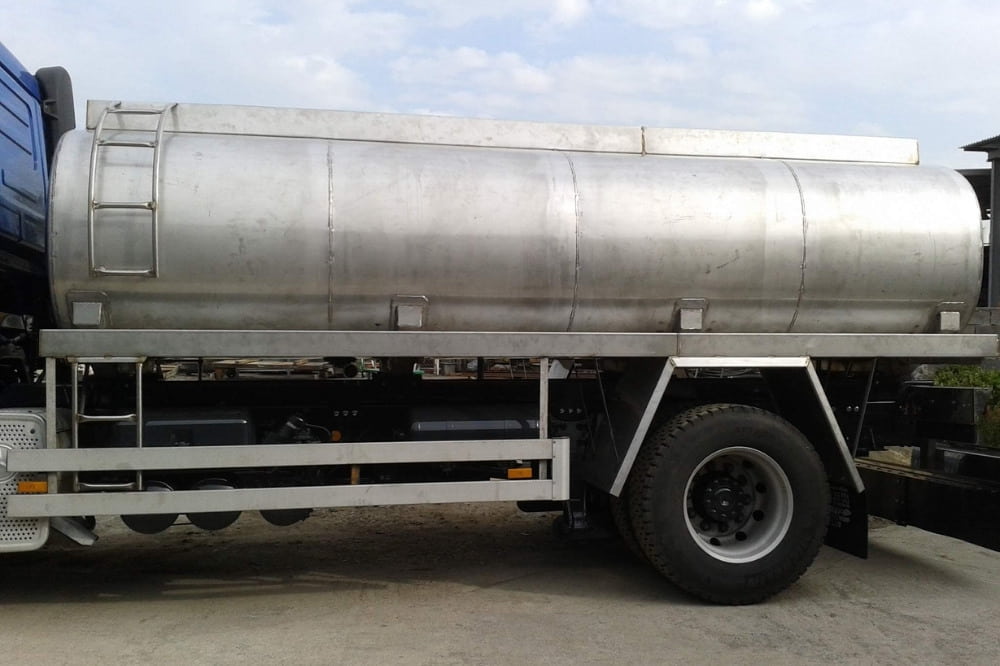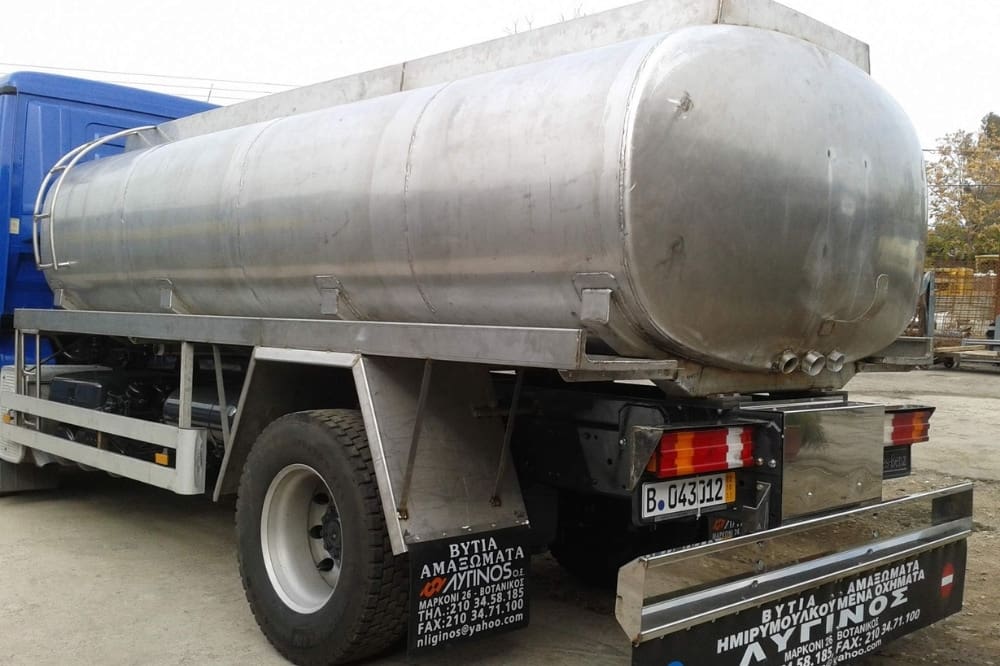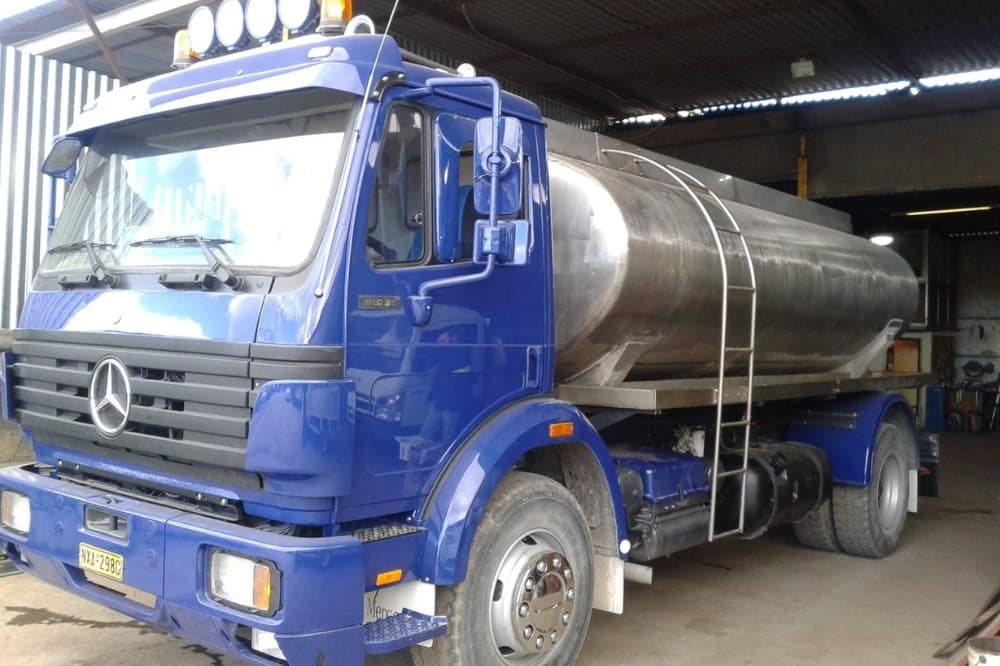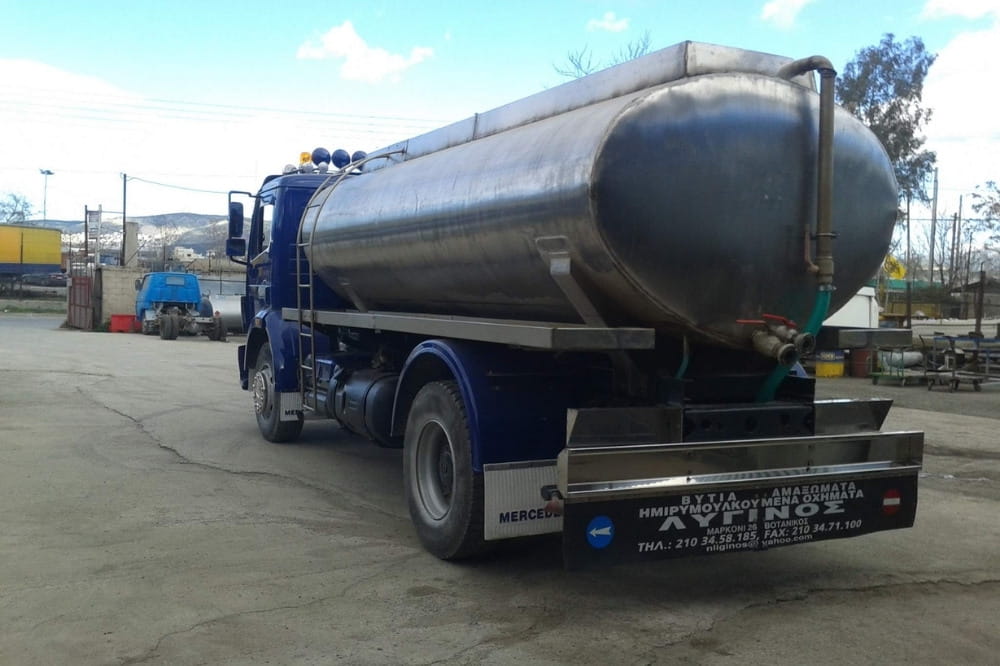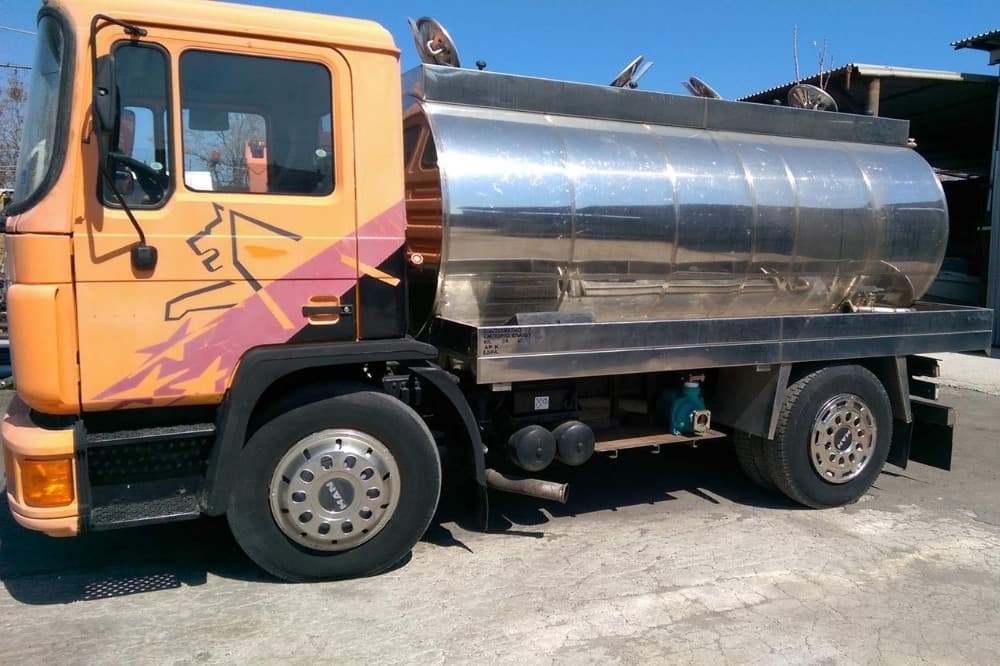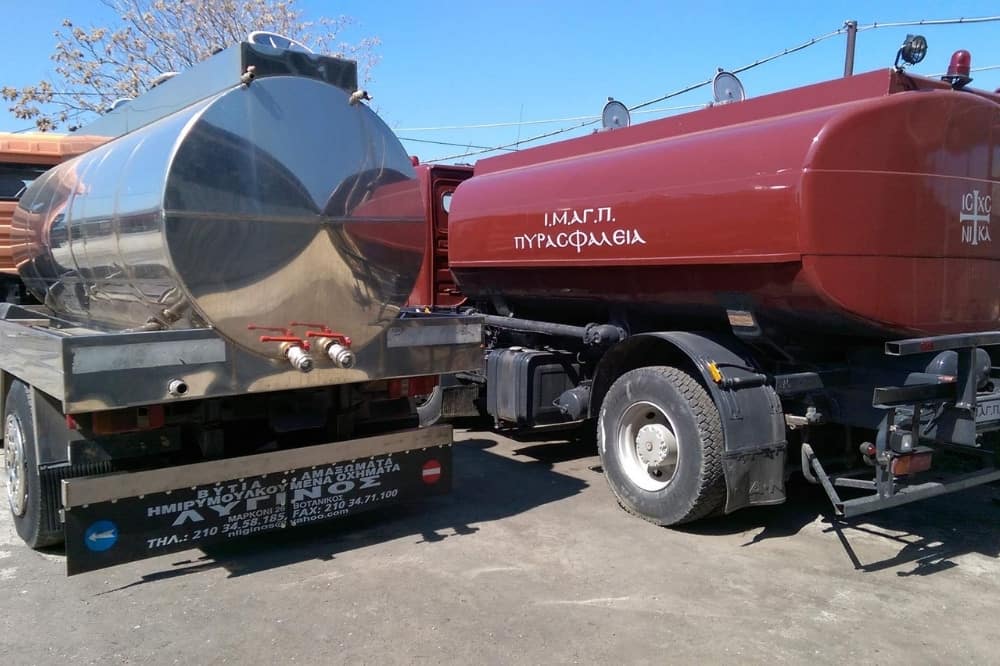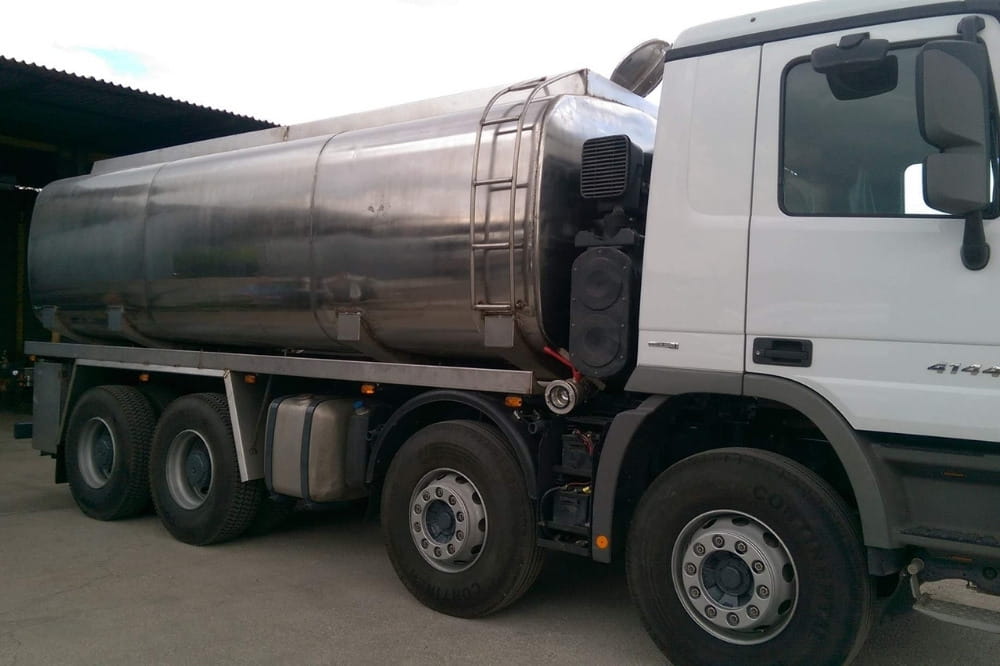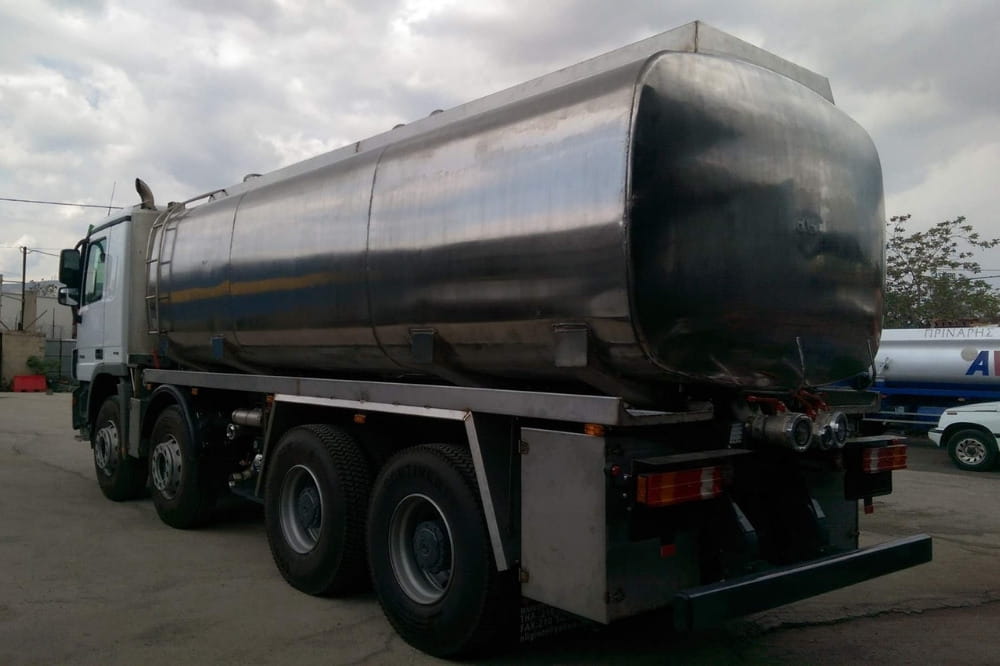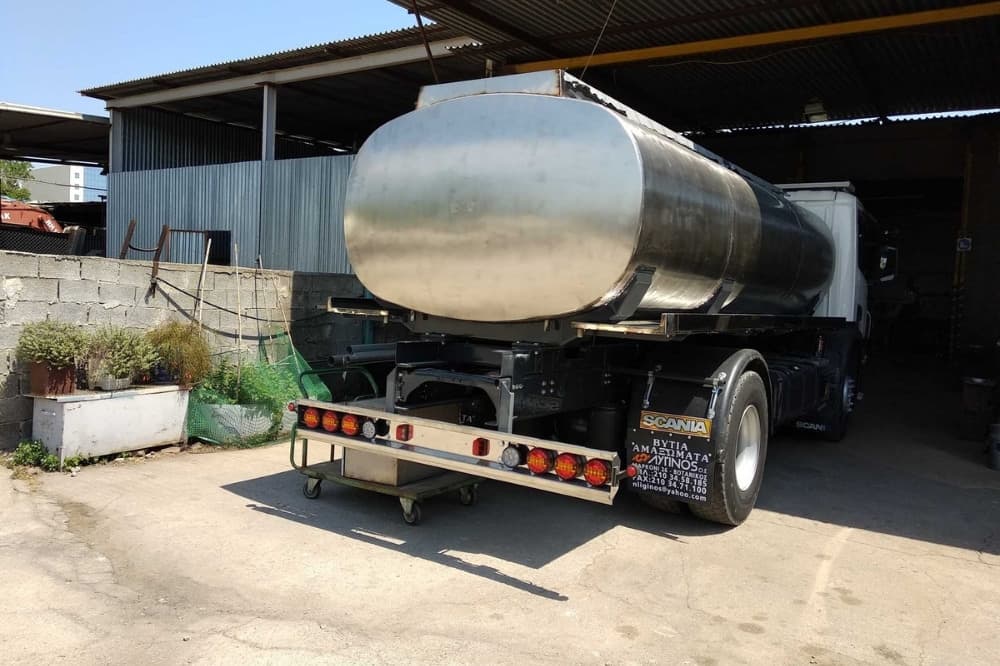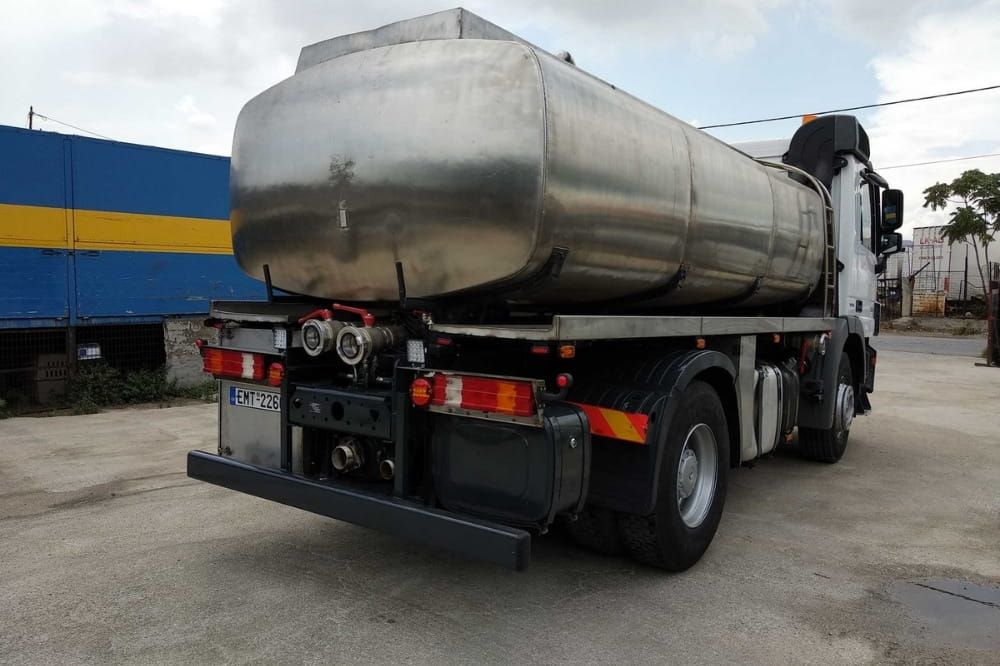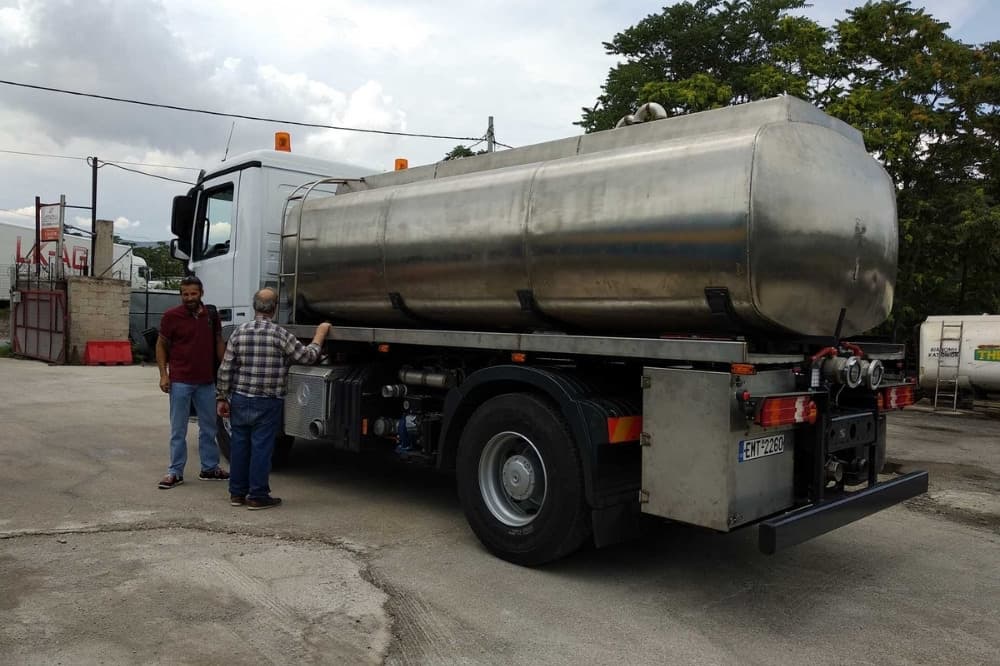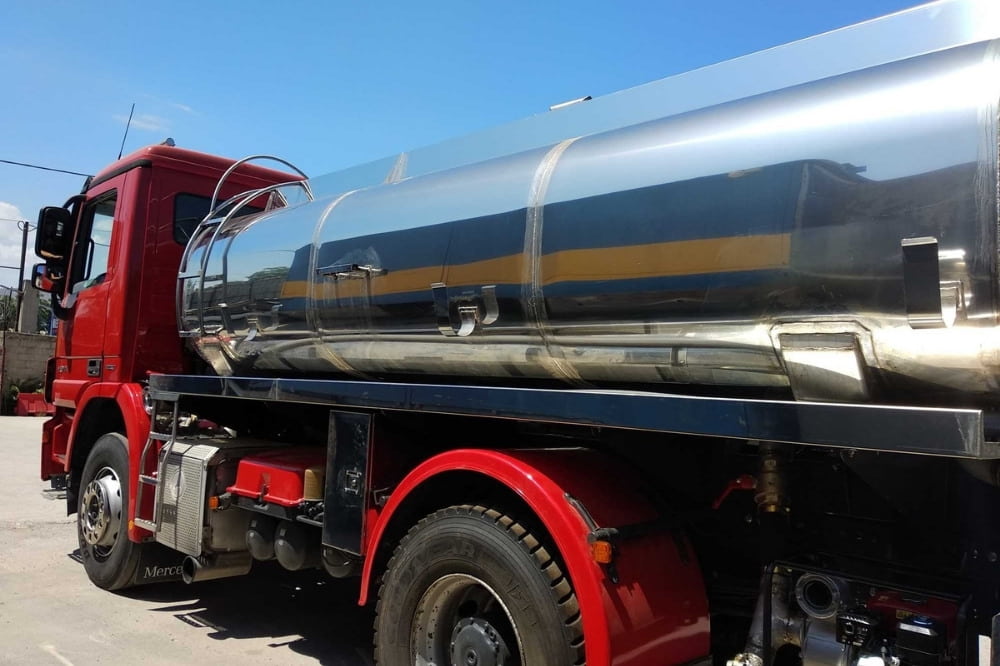 Did you find the liquid food tank that fits your needs or do you need more information?